Parish Assembly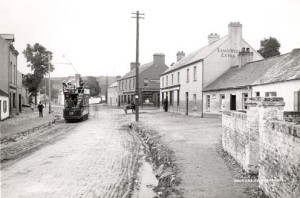 Successive Popes have stressed the importance of lay involvement in the life of the Church which leads to better integration, friendship and faith development in the community.  The current assembly has a three-year term (2016-19), and takes over from the very successful first assembly (2013-16) that was active in the celebrations around the bicentenary of St Columba's and the silver jubilee of St Patrick's church.  The new Parish Assembly is composed of about 30 men and women, each nominated by their fellow parishioners, from all walks of life and of a range of ages but united by the Gospel. The new assembly will continue the themes of the outgoing group and we plan activities to strengthen parish life and to assist Frs Teddy and Pat under the general headings of liturgy and celebration, young people and children, creating community and enriching faith.  Not all these activities will be major, but we hope that collectively they will make a difference and will allow everyone to become more deeply involved in parish life.
Activities 2016-17.  Our year's activities started in October with a "Mini-Pilgrimage of Mercy" through Cork City.  November saw the remembrance trees in both churches and the bereavement mass.  December was a very busy month with Bambellini Sunday when families had blessed the figure of the infant Jesus from their cribs, the very successful Christmas concert in St Patrick's featuring the High Hopes choir from Cork Penny Dinners and distribution of the Parish pocket calendars.  January saw the collection of gifts for Edel house and a faith-themed art project run in Scoil Phádraig Naofa in Rochestown, in addition to the start of occasional coffee mornings after weekday masses.  For Lent and in preparation for Easter, we ran the very successful Why? Course, a three-part introduction to Christianity and the Catholic faith.  For Easter itself, we organised notices for the churches and a Taizé prayer meeting in St Patrick's on Good Friday.  Sunday May 28 in St Patrick's was perhaps the highlight of our year when we had the Parish launch of preparations for the World Meeting of Families together with an ice cream Sunday for Down Syndrome Ireland and presentation of certificates to First Communion and Confirmation children.  Finally, and throughout the year, members of the assembly compose Prayers of the Faithful for all masses, make banners for the churches and maintain the Parish website and Facebook page.  Not all these activities were very big, but we hope that collectively they made a small difference and helped improve parish life.
Click HERE for more information on our activities in 2016-17.